Distributed by:

Equipment Overview | Filter Pump Industries / Penguin Pump | Process Technology
TIH Fluoropolymer Inline Chemical Heaters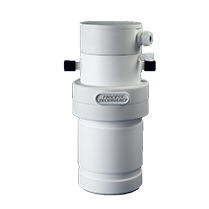 Features and Benefits
Ruggedly designed for the most demanding recirculation or single pass chemical applications.
Able to achieve the highest temperature heating, up to 210° C.
All fluoropolymer wetted surfaces for virtually any wet chemistry application. Thick walled chamber provides long service life in the harshest high temperature applications.
Long heater life for reduced cost of ownership (COO): Patented heater gas purge system continuously removes any chemical permeation and ensures long element life.
SPECIFICATIONS:
:
1,000 watts up to 18,000 watts.
200 to 600 volts, single or three phase (12kW and larger require three phase).
Watt Density: 10 watts per square inch (1.5w/cm2).
Fluid Connections: ¼-inch (6mm) to 1-inch (25mm); ½-inch (12mm) to 1-inch (25mm) Super 300 Type Pillar®
Element Purge: Small amount of clean dry air (CDA) or N2 gas flows between the metal grounded element and the PTFE sheath. Purge minimizes potential for ionic contamination. Removes chemical permeation for longer service life
CERTIFICATIONS:
:
CONSULT FACTORY FOR THE FOLLOWING:
Horizontally mounted configuration.
PVDF high temperature mounting brackets.
Custom configurations, connections and cable lengths.
Capacitive style liquid level verification.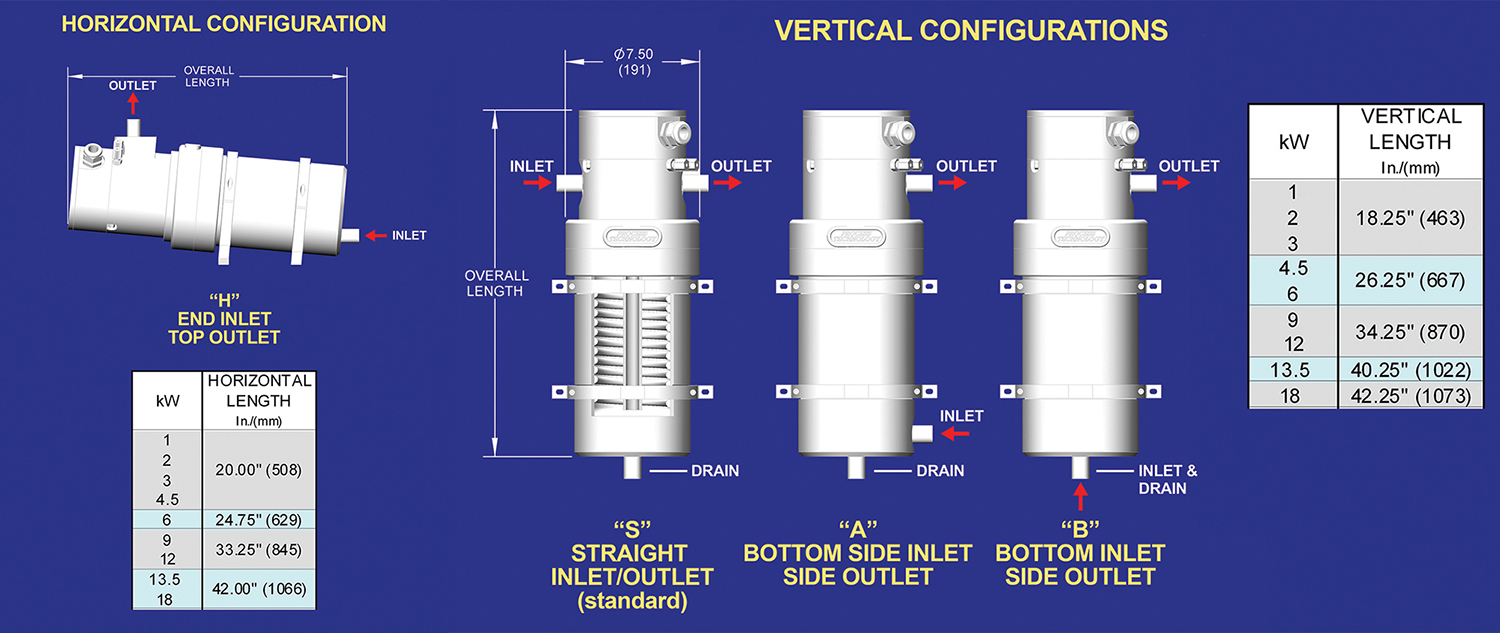 Downloads: